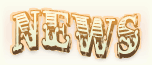 Voice Directing
Mentored by Andrea Romano, Sirena began voice directing in Sept, 2017, working on multiple series that have yet to drop. Stay tuned for news! Teaser: She's credited as "additional director" on Voltron and The Adventures of Puss in Boots.
I Love Lucy® Live on Stage
TV guide called it the "Most entertaining stage production in years - including
Broadway"

The LA Times says " Irwin... sure feels like the hilarious real deal."

"They do love 'Lucy'"
The Boston Globe
Batman: The Brave
and The Bold
Hear Sirena as both Mera and Lois Lane on WB's show!


Spongebob Squarepants
Hear Sirena on Nickelodeon's "Spongebob Squarepants!"


Awards
BroadwayWorld Award for Best Actress in a Touring Production

LA Ticketholder Award for Best Leading Actress in a Musical